This is my first ever challenge, so I hope I do this right! I have just listed a new kit in my store called "Lemonade Days". Until June 1, 2016, the kit is available for $1.50, and there is a bonus kit I have made to go along with the kit that you will receive a link to once the challenge is completed!
Because this is a vintage kit with lots of bright color, I want to challenge you to find your old Summer photos, possibly in black and white, and create an incredible layout using my kit! Challenge will go on until June 1st, 2016.
Here is the link to my store to purchase the kit, and the preview: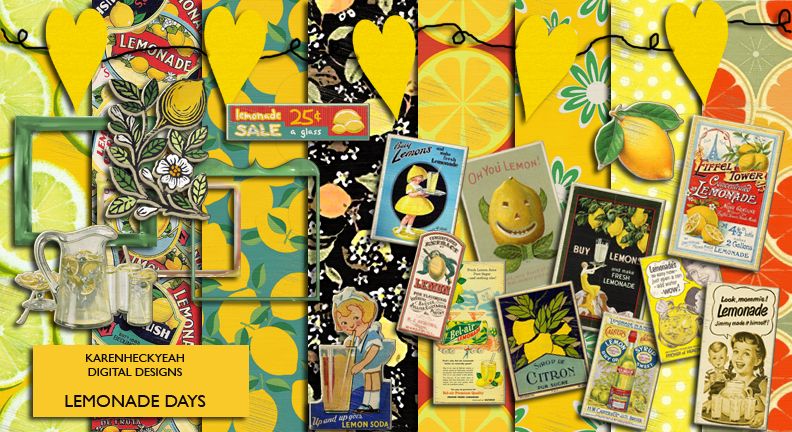 http://scrapbird.com/designers-c-73/k-m-c-73_516/karenheckyeah-digital-designs-c-73_516_565/lemonade-days-p-17972.html
Here is the bonus kit you will receive when challenge is completed!